Après avoir écouté dans les grandes lignes l'audition de Mark Zuckerberg par des sénateurs américains, j'ai été tenté de télécharger une archive de mes données Facebook… et voir ce que le géant savait de moi.
J'imagine que beaucoup ont du y penser, notamment en cette période où les fuites de données sont sous les feux des projecteurs. Mais après un rapide sondage auprès de mon entourage, j'ai constaté que personne n'avait saisi l'opportunité : dénué d'intérêt pour certains, peur de se confronter à un certain malaise d'un « moi » passé pour les autres. Cet article s'adresse principalement à eux, qui n'ont pas franchi le pas, et j'imagine qu'ils sont nombreux.
Entrée en matière
Je me lance : une fois sur mon profil, je clique sur la flèche (si, le petit triangle en haut à droite) dans le menu, puis sur « Paramètres », et enfin sur « Télécharger une copie ». Quelques minutes plus tard, je suis en possession d'un dossier compressé au nom de mon url de profil, un petit bébé de 1,7Go. Voilà à quoi ça ressemble de l'extérieur :


Et de l'intérieur :


L'archive se présente comme une grosse sauvegarde classée par dossiers : photos sur mon profil, photos partagées sur Messenger, vidéos, sons, fichiers … au milieu de tous ces documents .html, j'en trouve aussi un qui se présente comme un récapitulatif de tout mon profil :

A link to the past
Me voici comme un enfant dans un magasin de bonbons… sauf que le gamin a grandi, que les bonbons se sont changés en souvenirs et qu'il n'est pas exclu que certains aient le goût de crotte de nez.
Je commence par le plus marquant : les photos et les vidéos. C'est classé en vrac et les noms de fichiers sont étranges, mais j'y vois quand même une certaine hiérarchie. Vu que je ne suis pas le genre de personne à faire dans le selfie ou le cliché de fin de soirée arrosée, je ne trouve que quelques vieilles photos prises avec un appareil numérique que j'étais assez content d'avoir retrouvées (merci Facebook).
Face à ce manque de contexte, le plus drôle reste encore de regarder mes anciens statuts. Assez surprenants d'ailleurs car ces publications racontent une époque oubliée, celle ou des gens (par exemple : moi) parlaient d'eux à la 3e personne sur leurs statuts :
Autre truc rigolo qu'on a oublié : la messagerie instantanée de Facebook (Messenger) n'existait pas à ses débuts. Alors on « chattait » … sur les murs des gens … aux yeux de qui voulait !
Boîte noire numérique
Facebook garde tout. Je tombe sur des renseignements pas forcément intéressants mais qui sont gardés car ils peuvent être mesurés. Dans l'onglet « sécurité », je tombe sur un historique des fois où j'ai désactivé/réactivé mon compte, un historique de mes sessions, une liste des adresses IP des endroits où je me suis connecté, les dates de changements de mots de passe et des cookies. Je vois aussi comme montré plus haut tous mes anciens pseudos accompagnés de la date de leurs changements. Rien d'étonnant si le géant du net veut rajouter des verrous de sécurité.
Parmi ces informations, on y trouve aussi toutes les conversations de Messenger (y compris les messages supprimés) et un historique de nos amitiés : de celles qu'on a eu à celles qu'on a refusé, en passant par celles qui n'ont pas été acceptées et pléthore d'autres bricoles.
D'ailleurs, cette archive est aussi un moyen de retrouver des amis perdus : en se rendant dans l'onglet « Amis », puis dans la partie des demandes d'amis envoyées et des amitiés supprimées, on peut facilement retrouver celles et ceux avec qui on a été en contact, même s'ils ont changé de pseudo depuis.
La seule manière à ma connaissance de passer sous les radars est de désactiver son compte : en le faisant, vous serez absent des archives de vos amis Facebook, comme si vous n'aviez jamais existé aux yeux de Zuck. Mais on se doute qu'il ne s'agit là que d'une façade, cacher n'est pas supprimer.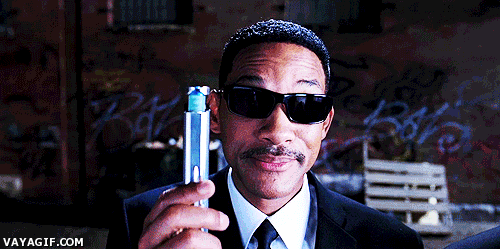 2 milliards de gobeurs de pub
Autre partie intéressante sur l'archive : la pub. Il faut reconnaître à Facebook le mérite de mettre en valeur cette partie au même niveau que les messages ou notre profil, alors qu'elle est absente si l'on cherche sur le réseau en lui même. Dans cet onglet figure une sorte de portrait chinois publicitaire de notre personnalité afin d'optimiser au mieux le ciblage publicitaire.
Malheureusement ce n'est pas très compréhensible, on dirait presque que ça marche par noms de code. Ici, il ne s'agit pas de référencer les pages aimées (exemple : PSG & Nike) mais plutôt les traits publicitaires auxquels elles renvoient (exemple : Football & Streetwear). Je me retrouve avec une sorte de mélange étrange, entre pages auxquelles je pourrais être exposées, traits de caractère et noms de code. Par exemple, sur mon profil, je retrouve des informations un peu alambiquées :
Radio France
Lara Fabian
Nativity of Jesus
Bastille (Paris Métro)
Koala
Michael (archangel)
Motion Picture Association of America film rating system
Biscuit
Socialist Party (France)
Holocene
Fashion Journalism
Green (Color)
Occitan language
Philip the Apostle
Culottes
…. Comme une sensation de se retrouver face à son alter ego publicitaire.


Autre effort de transparence : je peux voir un historique des pubs sur lesquelles j'ai cliqué, et aussi voir les « annonceurs qui ont importé une liste de contacts contenants [mes] informations ».
Peut-on se permettre de traduire ça par « utilisation de vos données personnelles dans le but d'optimiser le ciblage publicitaire » ?
La partie cachée de l'iceberg
Bien évidemment, tout ceci n'est qu'un aperçu de la quantité colossale d'informations que Facebook peut collecter sur ses utilisateurs. Si on part du principe qu'une donnée est stockée parce qu'elle est utile pour les algorithmes, ou techniquement essentielle pour le bon fonctionnement de la plateforme, on peut imaginer que Facebook sait qui et quand nous stalkons les profils de nos exs, combien de temps nous passons sur telle ou telle publication, quel était notre emoji préféré en 2014 … je suis sûr qu'on peut imaginer pleins de petites infos marrantes de ce genre.
Pour conclure
Je recommande de télécharger votre archive pour vous rendre compte de deux choses qui peuvent paraître un peu abstraites en les lisant depuis le prisme médiatique : nous sommes des producteurs de données, presque indélébiles. Et ces données ont une valeur marchande. On s'en rend compte notamment lorsqu'on peut savoir où et à quelle heure on s'est connecté à Facebook il y a dix ans… ou quand on découvre notre profil publicitaire.
Récemment, le dispositif renforcé de RGPD peut laisser planer quelques espoirs quant à la protection des données, mais il est encore trop tôt pour savoir s'il s'agit d'un écran de fumée ou d'une mesure efficace.
J'aimerais terminer sur ce strip du marketoonist :